Shred PM
Reaching your goals and making gains are dictated by the quality of recovery time between your training and workouts, and a good night's sleep. But it's the quality of the sleep that counts, as well as providing your body with the right nutrients to aid in your recovery. To help reach this level we bring you Shred PM. With key complexes and ingredients designed to help with fat burning and aid in sleep quality, Shred PM needs to be a key tool in your training and recovery regimen.
Benefits Of Shred PM Fat Burner
Natural Thermogenic
Helps Suppress Appetite Naturally

Supports Mood & Improves Sleep Quality

Stimulant Free

Regular price

Sale price

$28.99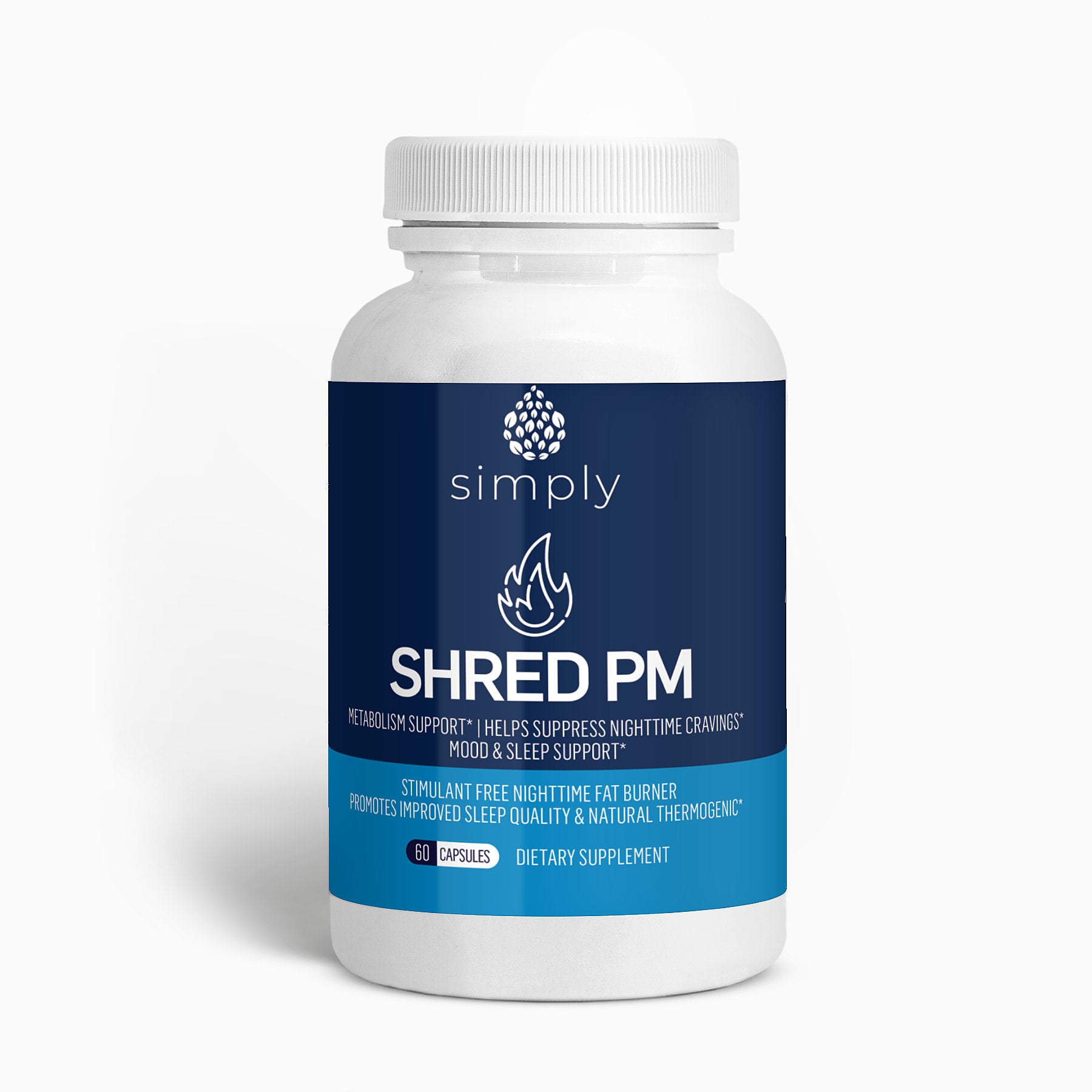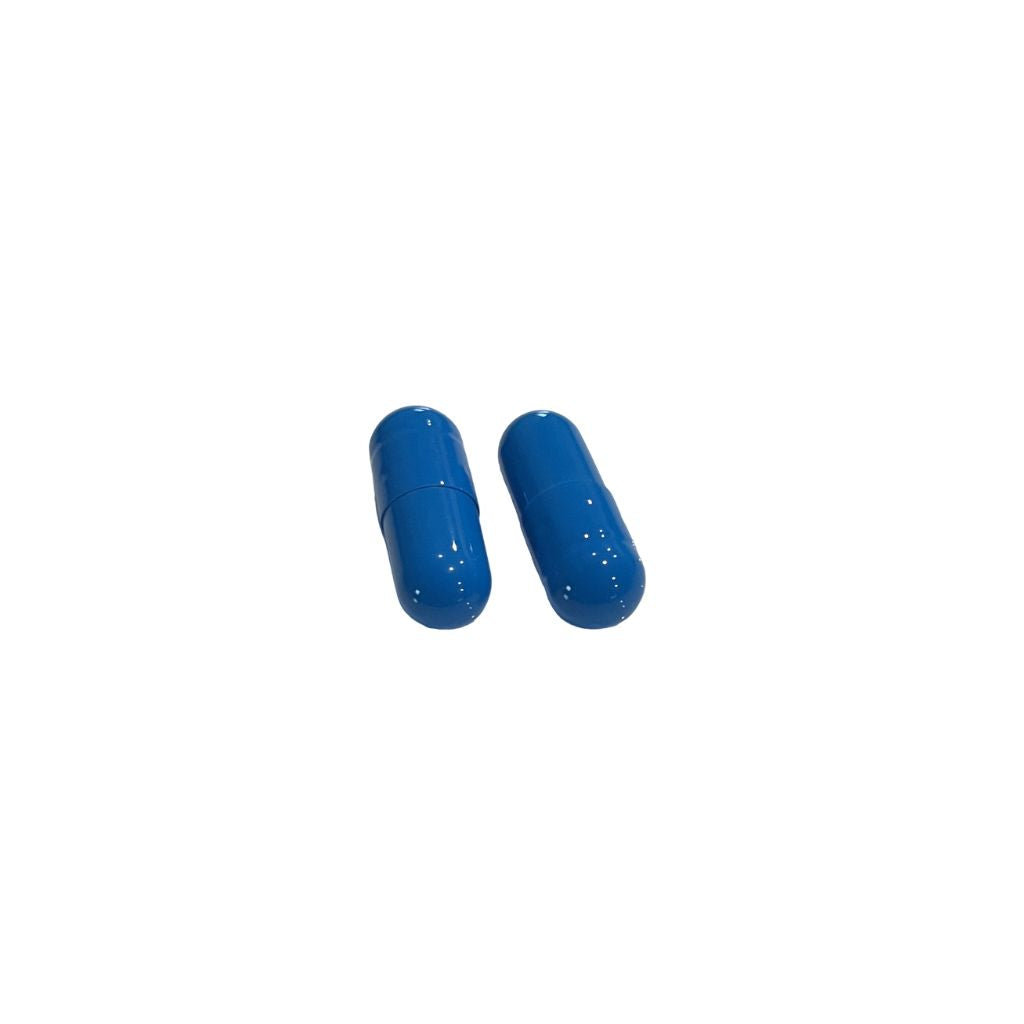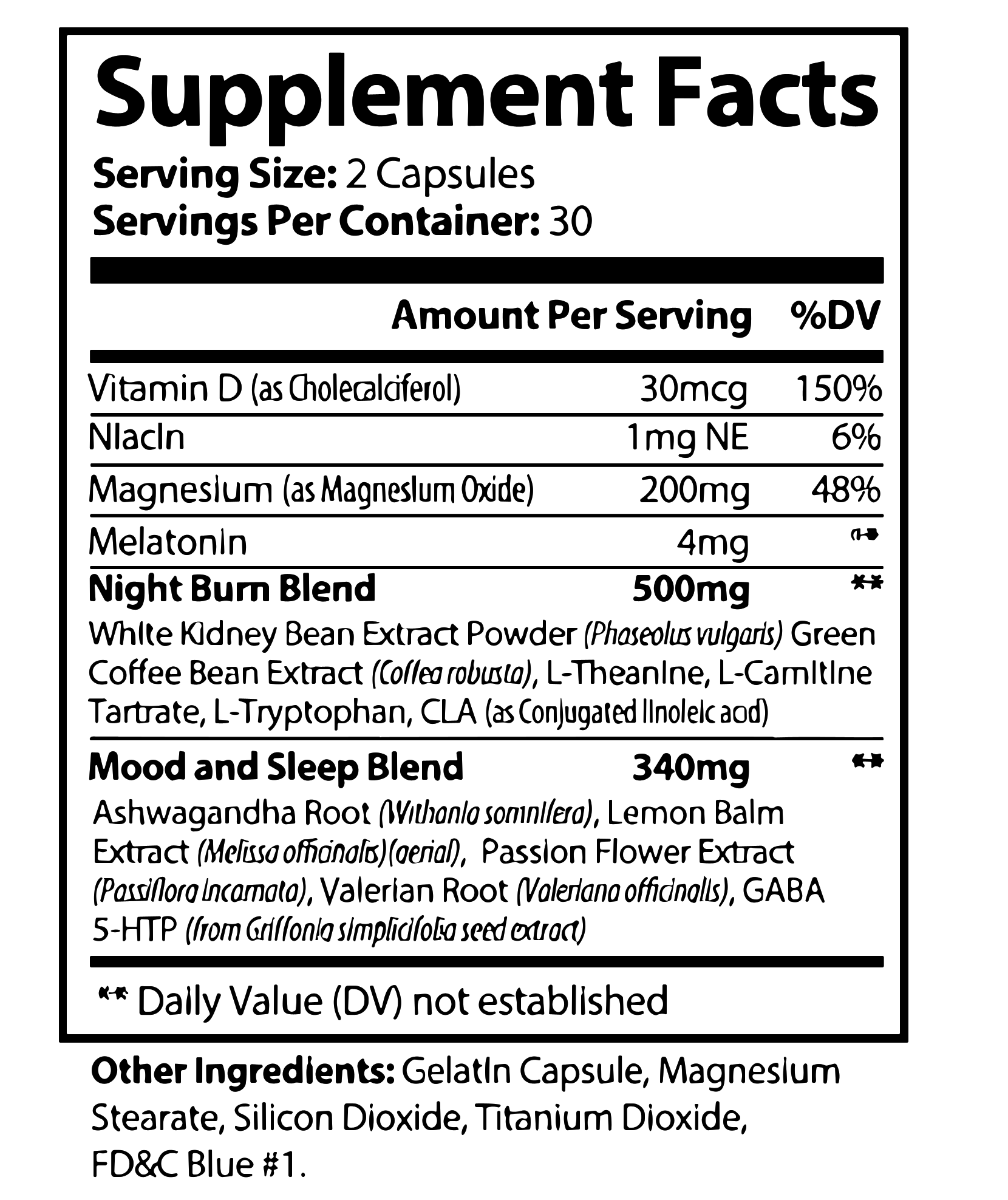 A NEW BREED OF THERMOGENIC CREATED TO SHRED FAT LIKE NEVER BEFORE*
Promotes Decreased Appetite & Elevated Calorie Burning While You Sleep *

Helps Boost Growth Hormone Naturally*

Reduces Absorption Of Nighttime Carbohydrates*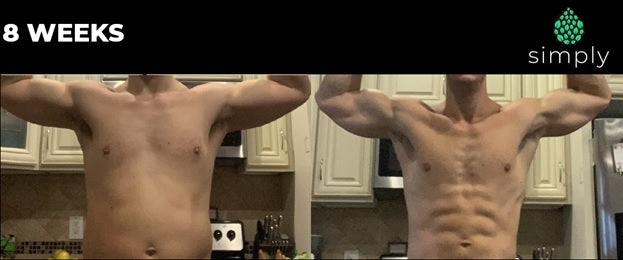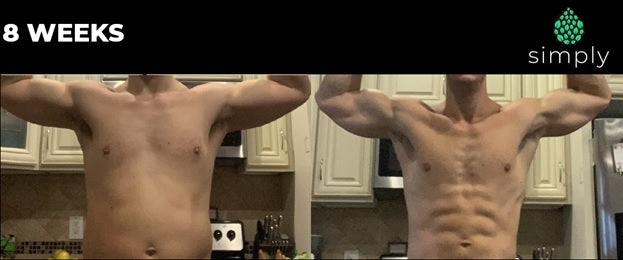 Backed by Research for Maximum Effectiveness & Results!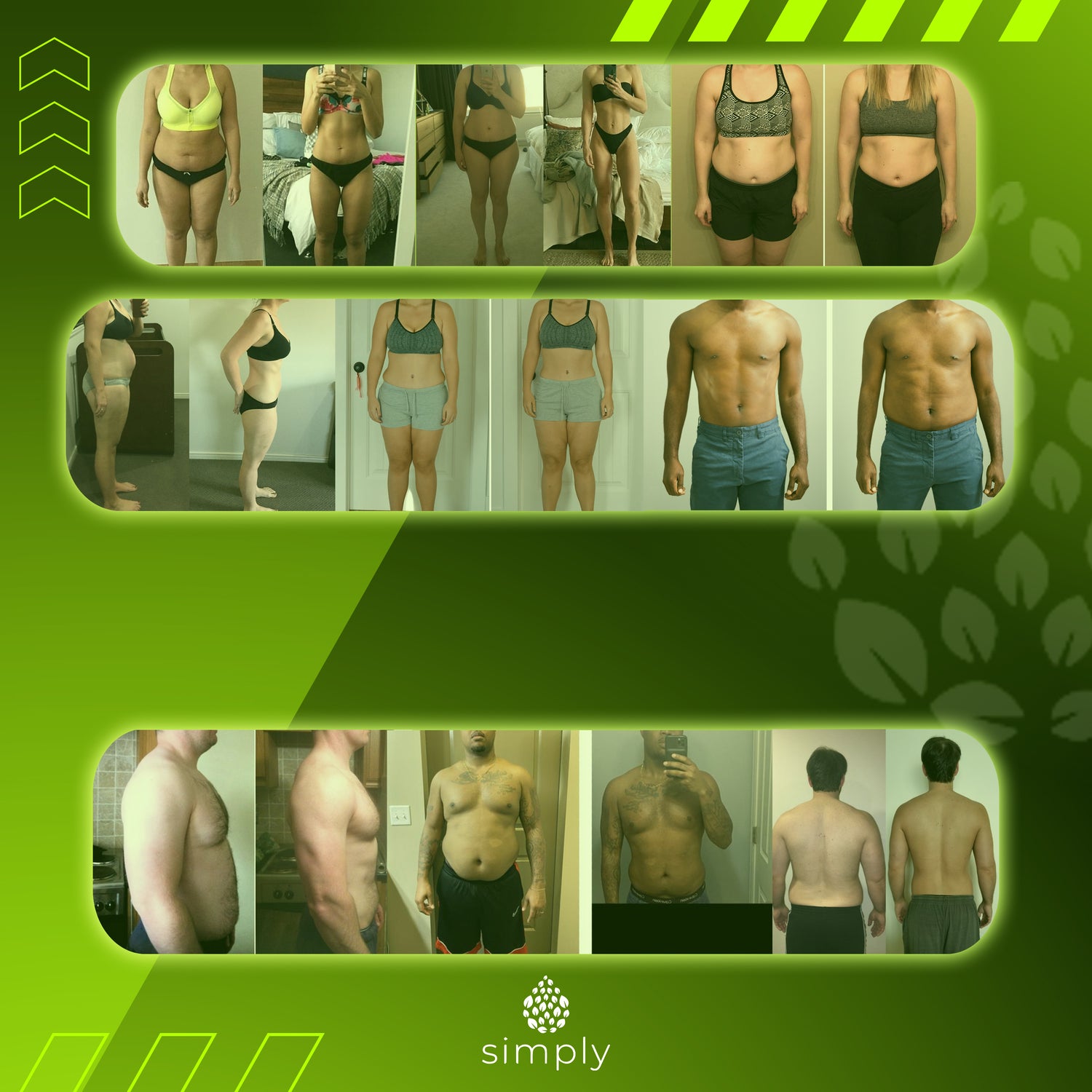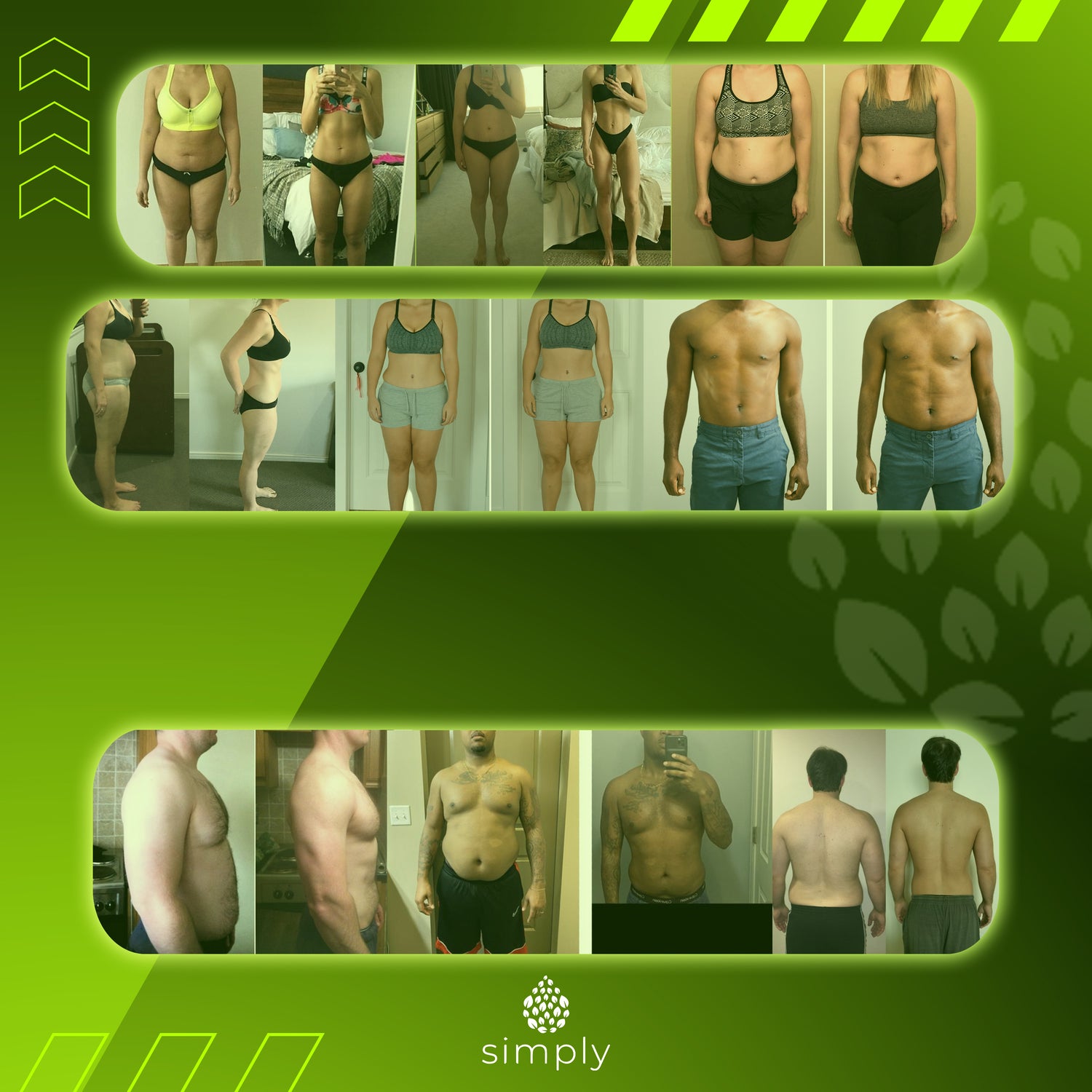 Sleep Deeper. Be Leaner.
Shred PM's new, updated formula contains the perfect blend of natural ingredients that allow you to wake up completely recharged and recovered.
Night Burn Blend
White Kidney Bean Extract helps prevent absorption of carbohydrates, thus preventing conversion and storage of fat.
CLA, when consistently taken over at least a 6-12 week period, has shown it can help reduce body fat deposits and boost immunity.
L-Theanine improves insulin sensitivity, regulates and improves protein metabolism, and improves sleep quality.
L-Carnitine helps convert body fat into energy
L-Tryptophan helps control appetite and promotes production of Serotonin
Mood & Sleep Blend
Ashwagandha Root helps lower blood pressure and calm the mind
Lemon Balm Extract has been shown to decrease anxiety and appetite, and promote deeper sleep
Passion Flower Extract and Valerian Root are often used to treat insomnia and help you get to sleep faster
5-HTP helps produce more serotonin, which is then converted to natural melatonin for better sleep cycles
GABA is a neurotransmitter that has stress reducing, sleep enhancing effects. It may also aid in raising natural HGH levels.
FULL TRANSPARENCY

All products and labels are fully transparent.

PREMIUM INGREDIENTS

The highest quality ingredients available. You'll always get what the label says.

RESEARCH-BACKED INGREDIENTS

We rely on scientifically-proven ingredients and testing multiple times. We refuse to launch any new products until they are absolutely perfect - no cutting corners allowed!
Provides a nice, deep sleep with no hangover in the morning. I am also losing weight. Coincidence? naahhh...
I'm not too sure about the deeper sleep, but it has definitely put me to sleep faster.
It took about a week be fire I noticed it working but I did start sleeping better and noticed my workout seemed to be more effective. I would absolutely recommend any one at least give it a try for a month.
Help me get a good night sleep every night I took it.
Easy to swallow. No bad taste or upset stomachs. Helps me sleep! Lost 10 lbs while watching what I ate without exercise!
FAQs
Q: What Are Nighttime Fat Burner Supplements?

Nighttime fat burners are formulated to suppress hunger naturally, increase thermogenesis, and help burn fat as you sleep. A nighttime fat burner does this in two ways: 1- By helping you get to sleep faster and stay asleep 2- By working with your body's circadian sleep rhythms for deeper sleep so you can burn fat.
Q: Do Nighttime Fat Burner Supplements Work?

They can work by helping weight loss in the following ways: 

Suppressing your appetite  
Increasing your metabolism
Reducing the amount of fat your body absorbs
Improving your sleep cycles which help you stay naturally leaner and improve HGH levels
Q: Can you take ShredPM Nighttime Fat Burner while on the Keto Diet?

Shred PM Nighttime Fat Burner has several ingredients that may help expedite getting into a ketogenic state, if that is your goal. There are naturally sleep aids and appetite suppressants in the product that do not interfere with the Keto Diet, or any diet.
Q: ARE THERE ANY SERIOUS HEALTH RISKS WITH FAT BURNER SUPPLEMENTS?

Some fat burner supplements have been linked to problems like liver damage. Some herbs, like ephedra, that were once used in fat burners are now banned by the FDA because they cause high blood pressure, mood change, irregular heart rate, stroke, seizures, and heart attacks. Shred Fat Burner as no reported side effects, but it is always best to consult with your physician should you have any questions.
Q: WHAT IS THE BEST WAY TO SUPPLEMENT A nighttime fat burner?

It should most likely be 30 minutes before bed time and preferable on a somewhat empty stomach. This is will help you have a deeper sleep cycle and burn more fat over night.
Q: How much weight can I lose using Shred PM Nighttime Fat Burner?

Set reasonable expectations: While your rate of fat loss can be enhanced with supplements, you won't be dropping 10 pounds every week simply because you're using a thermogenic supplement. A healthy & safe amount would be around 1-3lbs a week. To easily determine your caloric needs, feel free to use Simply's Calorie Calculator.