Creatine Monohydrate
💪🏽Creatine is a naturally occurring energy source that your body uses in periods of stress or exertion to fight off muscle fatigue and increase endurance and anaerobic capacity. Creatine Monohydrate acts as a muscle cell volumizer, leading to increased anabolism and muscle protein synthesis. Increasing creatine levels in the body through supplementation allows for improved ATP regeneration within your muscles and acts as a supply of power on demand for you during intense exercise training. With creatine monohydrate as a source of fast, available energy, glycolysis (the metabolic breakdown of glucose into energy) decreases, which in turn reduces lactic acid build-up in muscle and leads to increased endurance and strength.
Increase

s

 lean muscle mass

May inhibit myostatin

Improve

s

 strength and power

Reduces fatigue


Replenishes ATP for better performance
Creatine is the most widely researched exercise/sport supplement. If size or strength is a goal, you take creatine. Everyday.
Regular price

Sale price

$35.99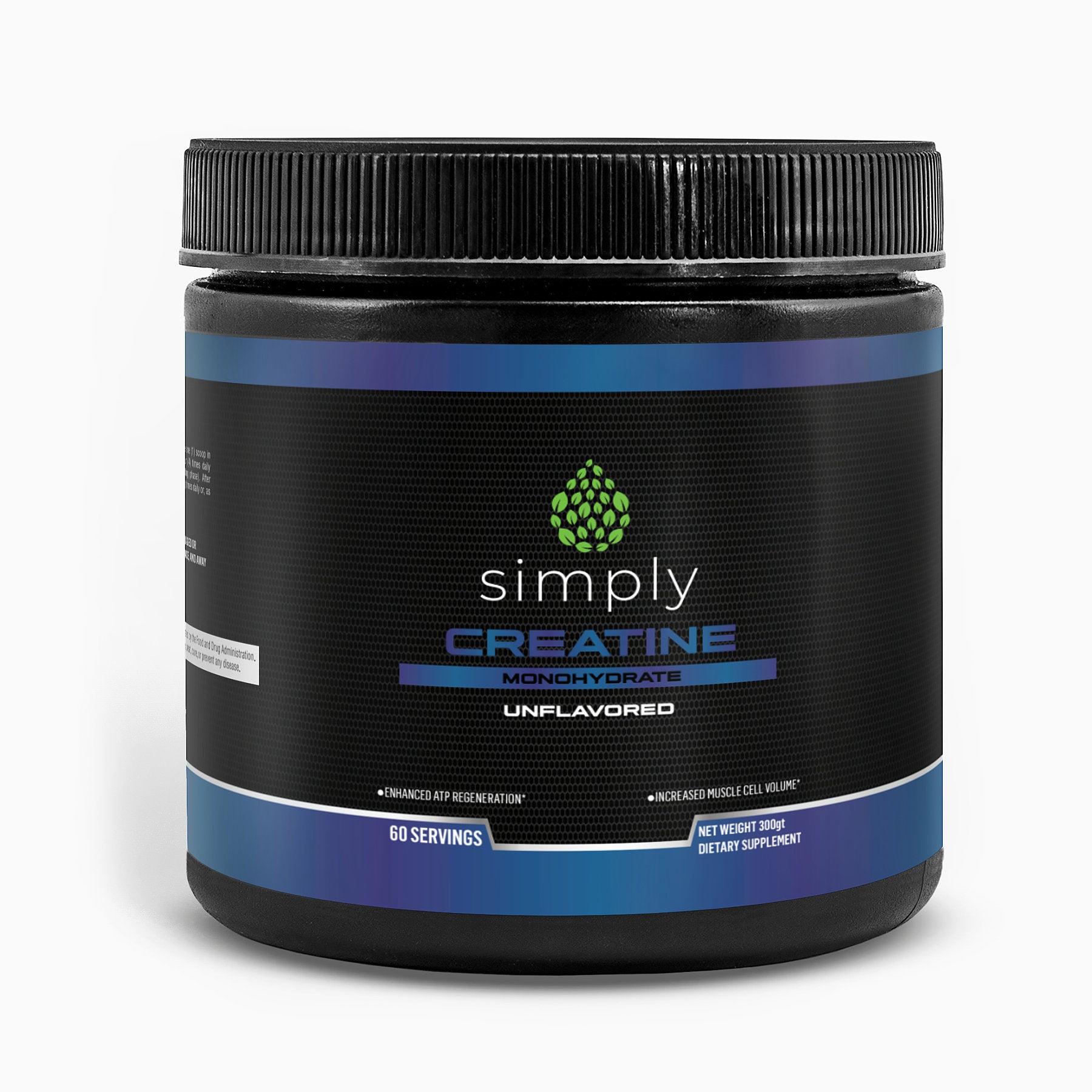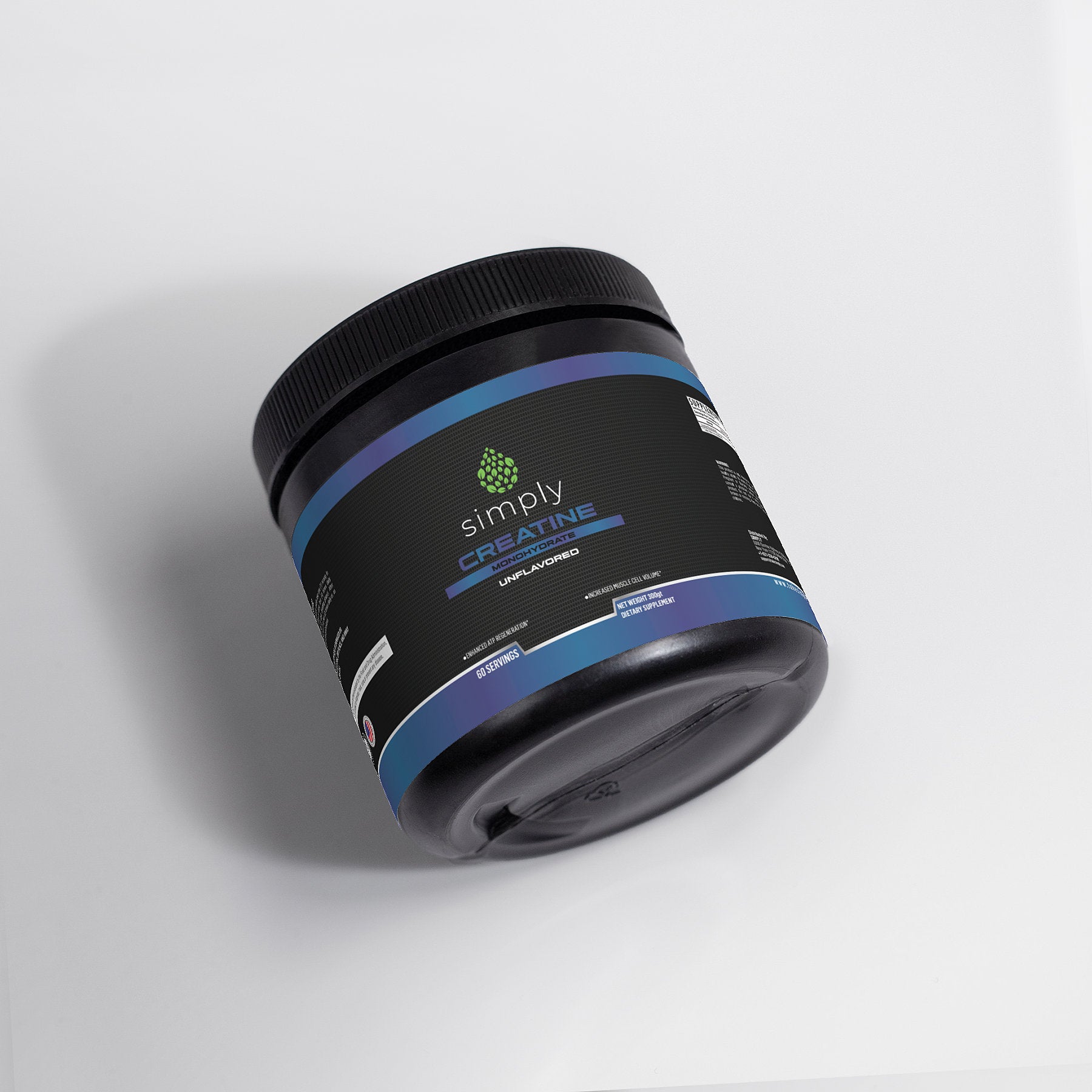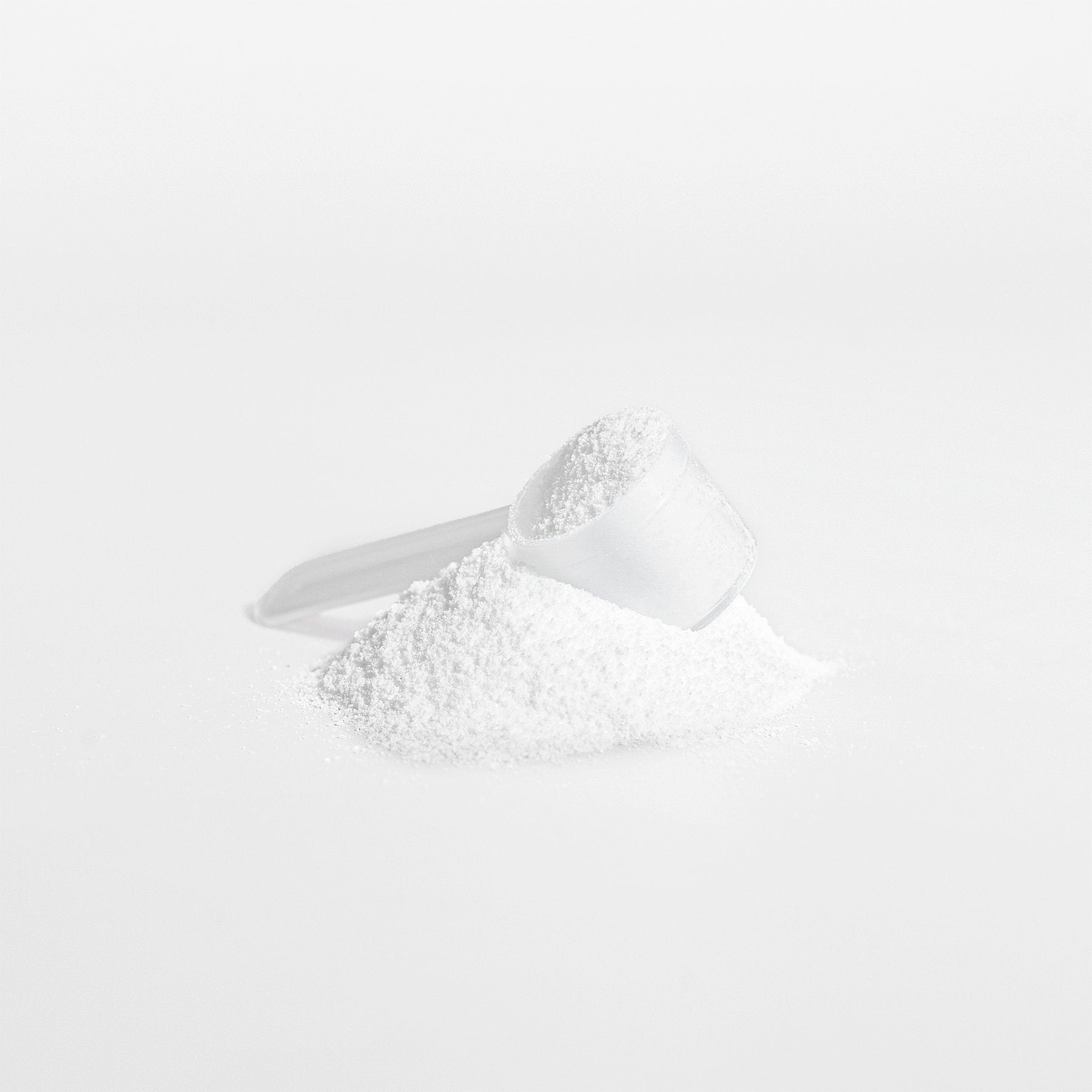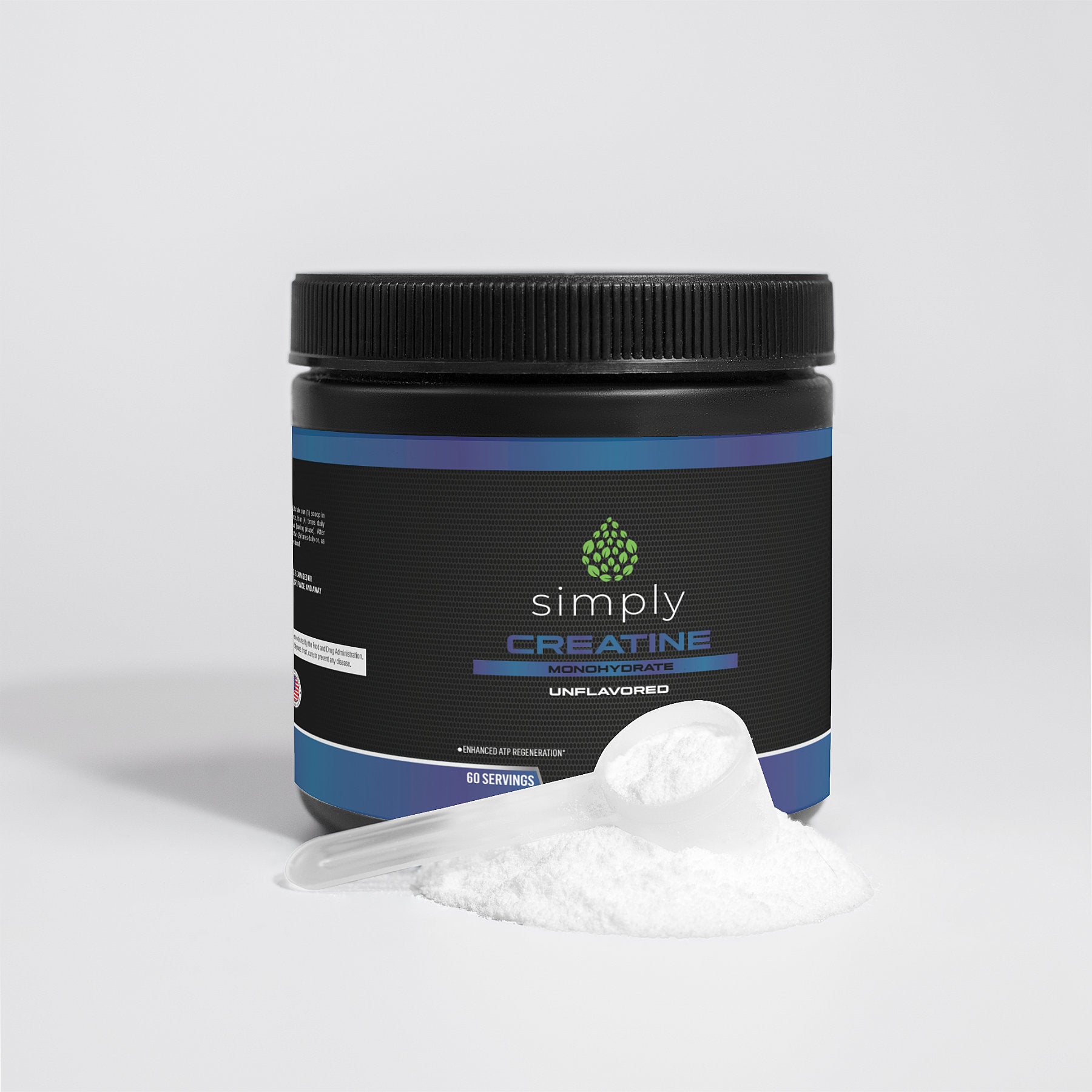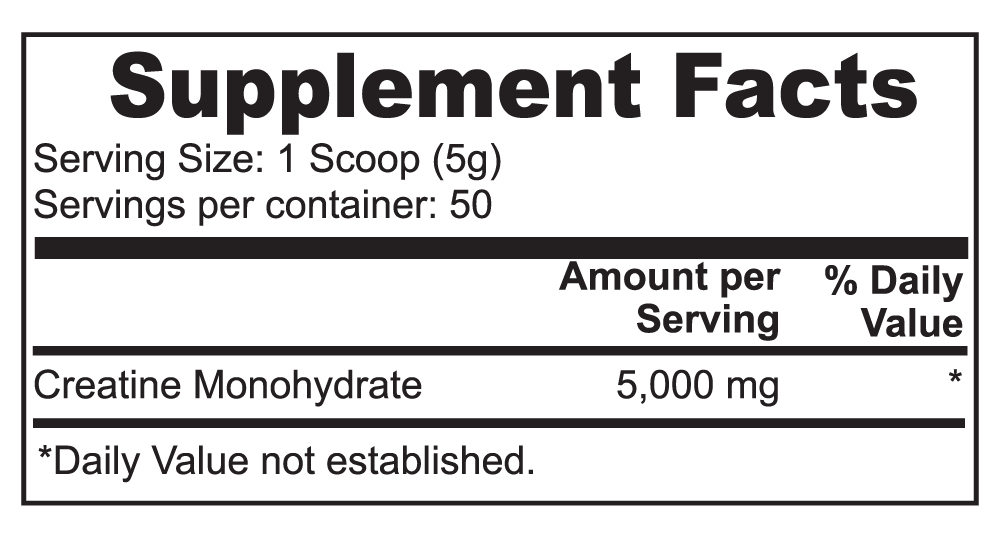 AMPLIFY THE SIZE, STRENGTH, AND VOLUME OF YOUR DAILY MUSCLE GROWTH*
Increases mTOR Activity & Muscle Protein Synthesis*

Maximize Strength & Power Output*

Accelerates Muscle Growth and Volume*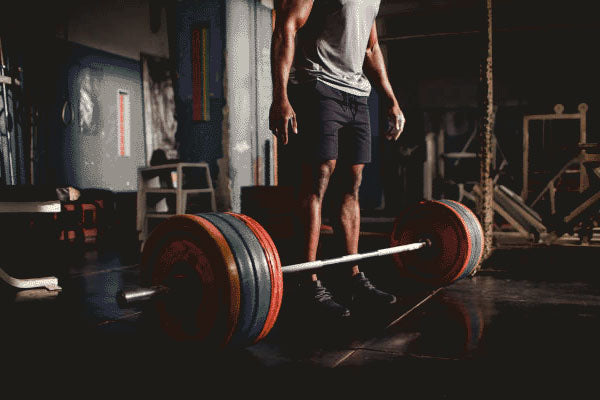 Build. Grow. Recover. Repeat.
The body can produce small amounts of creatine, but not enough to support peak performance and muscle growth. Supplemental creatine, in the form of creatine monohydrate, has been shown to increase performance, strength, and muscle mass. Research has focused on high-quality, pharmaceutical grade creatine monohydrate, which is the most commonly used brand and has been proven effective in athletes and fitness enthusiasts.
Features
The purest pharmaceutical-grade creatine monohydrate is manufactured according to the most stringent standards in the industry.
Consistently tested and shown to be free of creatinine, dicyandiamide, and dihydrotriazine, impurities typically found in poor quality creatine products.
Manufactured via a patented process that provides the highest quality finished product; one that has been used in more research studies than any other creatine in the world.
Provides 5 grams of pure creatine monohydrate per serving (teaspoon).
Benefits
Creatine monohydrate serves as a source of phosphate groups. This enables the body's main energy source (ATP) to be maintained at optimal levels.*
Optimal levels of ATP, particularly in muscle tissue help support and enhance performance, and muscle "stamina".*
Scientific research has verified that creatine increases muscle strength, lean body mass, and muscle energy while accelerating energy recovery during intense exercise.*
Studies show creatine monohydrate may help reduce muscle fatigue by reducing the buildup of lactic acid in muscle tissue following activities, exercises, etc. that require short bursts of maximum energy.*
Helps support more intense training which further improves strength and muscle growth by delaying muscle fatigue. (Creatine regenerates ATP energy to increase muscle working time in anaerobic activity).*
FULL TRANSPARENCY

All products and labels are fully transparent.

PREMIUM INGREDIENTS

The highest quality ingredients available. You'll always get what the label says.

RESEARCH-BACKED INGREDIENTS

We rely on scientifically-proven ingredients and testing multiple times. We refuse to launch any new products until they are absolutely perfect - no cutting corners allowed!
I love how affordable and great this works I love having it on hand and definitely recommend for muscle growth or even maintenance.
I love this product. I've seen great results at a very affordable price.
This is the best priced creatine i could find. Good quality and completely tasteless
Easy to mix with no bad taste. Helps restore muscle strength. No nasty side effects.
I gained 28 pounds training since last november 2023. today is november 2nd. Amazing results!
FAQs
Q: WHAT DOES CREATINE MONOHYDRATE DO?

Creatine monohydrate increases muscle performance in short-duration, high-intensity resistance exercises.
Q: DO YOU HAVE TO "LOAD" CREATINE MONOHYDRATE FOR IT TO WORK?

You do not have to go through a creatine monohydrate loading phase to reap its benefits. The only difference is that it may take you longer to achieve the results compared to someone going through the loading process.
Q: WHEN SHOULD I TAKE CREATINE MONOHYDRATE?

You can take it shortly before you exercise, shortly after you exercise, or any time throughout the day. Studies show that if you take it before your workout it may improve endurance moreso than other times of the day.
Q:  ARE THERE SIDE EFFECTS WHEN USING CREATINE MONOHYDRATE?

It varies depending on the quality or purity of the creatine monohydrate you take. When taking a lab grade pure creatine monohydrate like simply's, there are very rarely any side effects such as bloating.
Q: WHERE DOES CREATINE MONOHYDRATE COME FROM?

Creatine is an amino acid located mostly in your body's muscles as well as in the brain.Most people get creatine through seafood and red meat— though at levels far below those found in synthetically made creatine supplements. The body's liver, pancreas and kidneys also can make about 1 gram of creatine per day.
Q: HOW MUCH WATER SHOULD I DRINK WHILE TAKING CREATINE MONOHYDRATE?

When supplementing with creatine monohydrate, you should drink an additional 8-10 cups of water daily, or slightly more, depending on your exercise regimen.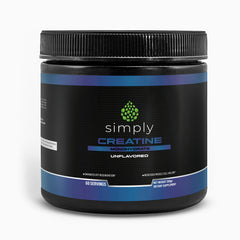 Buy Now
Quick view