REGENERATE BCAA's
🥊 Regenerate is a complete BCAA formula designed to prolong endurance, reduce fatigue, and maximize recovery. In just one scoop, you get 4000mg of BCAAs, and 1000mg of Glutamine. 
Benefits of REGENERATE BCAA'S:
Regular price

Sale price

$34.99
MAXIMIZE ATHLETIC ENDURANCE AND PREVENT MUSCLE FATIGUE*
Helps Reduce Muscular Fatigue*

Helps Increase Athletic Endurance*

Helps Promote Healthy Hydration And Electrolyte Replenishment*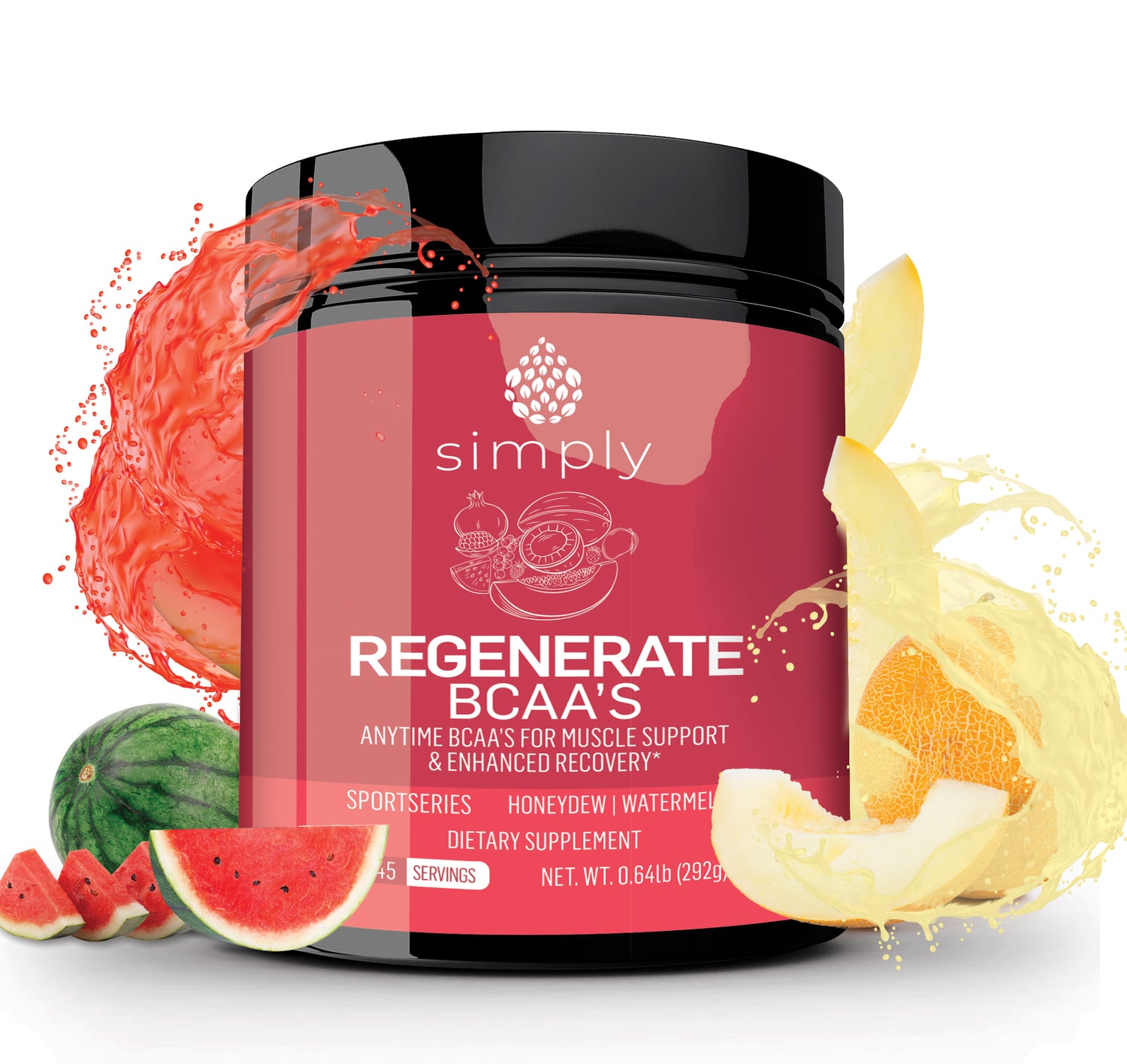 SAY GOODBYE TO MUSCLE SORENESS
Taking BCAA'S Pre Workout, during, or Post Workout after an intense workout has been shown to aid in maintaining muscle growth and energy required to reduce muscle breakdown. Containing: L-Glutamine for enhanced exercise performance, L-leucine for stimulated muscle growth, Vitamin B6 for energy and L-Valine for promoted muscle growth and tissue support.
Regenerate BCAA's is a blend of 5000mg of Branched Chain Amino acids and Glutamine for lean muscle and recovery. It contains the ideal ratio of 2 parts Leucine to 1 part Isoleucine and Valine. These amino acids increase protein synthesis and nitrogen retention, both essential to building lean muscle. BCAAs are metabolized directly in the muscle and are considered "essential" because the body cannot build them from other compounds. Instead, they must come from diet or supplementation.
FULL TRANSPARENCY

All products and labels are fully transparent.

PREMIUM INGREDIENTS

The highest quality ingredients available. You'll always get what the label says.

RESEARCH-BACKED INGREDIENTS

We rely on scientifically-proven ingredients and testing multiple times. We refuse to launch any new products until they are absolutely perfect - no cutting corners allowed!
Taste is great, easy to ingest, and good quality. Was recommended this by my personal trainer.
Product is awesome arrived early I feel the energy. Putting in the work! Excited!!!
So far so good, definitely noticing a difference in my performance.
Energy and taste of these BCAAs are amazing. It's the best value for money hands down. Will buy again!
I work outside and mix this with energy in a jug every day. Since then muscle cramps and fatigue greatly reduced